The cost of tying the knot will play a key role in your big day. Quality live performances are a must – but how much should they cost?
Blue Avenue Entertainment has years of experience in the music industry, and we seek to provide premium performances at a reasonable price. The musicians booked by our agency offer professional services, so we're well aware of the costs involved in hiring talent.
Before you make a booking, carefully read through our guide and consider the following points to ensure you plan for a fabulous event from the very beginning.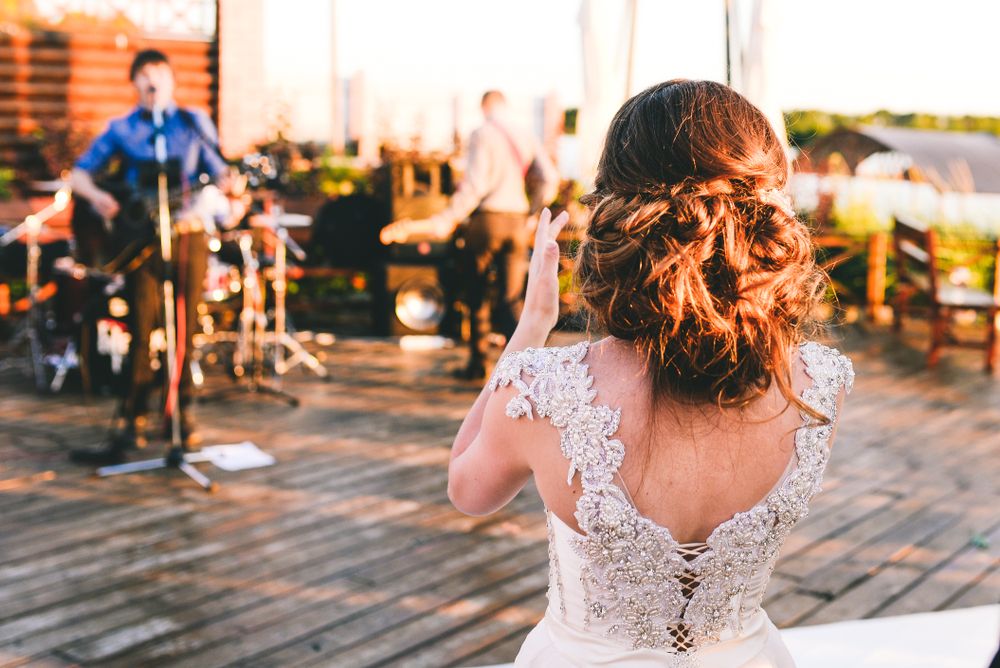 How much is a good band, and what am I paying for?
Live music payment varies from state to state. If you're seeking to hire wedding bands in Melbourne or Sydney, the average cost will start at about $2,500 -$3,000 for a 4-piece band.
That generally includes three to four sets, an industry-standard meal and refreshment for acts longer than three hours, and all the lighting and equipment required to play the show. A small deposit is customary at the time of booking. In our case it's 20%, with the rest to be paid up at least 7 days prior to the booking date.
These musicians know exactly how to create the right atmosphere for the night, working together to produce a flawless performance. Seasoned artists, like the ones represented by our agency, play perfectly at this level, and range from three piece to five piece bands.
Be wary of calculating value for money based upon the members in the group. This is not always a good indicator of the quality you'll receive for the cost. Instead, ask us about what each act offers to clarify what you'll receive for the payment you make.
Ask the right questions
Whether you wish to hear one of the Blue Avenue wedding bands in Sydney or elsewhere, it's important to be informed about what your package contains.
The main aspects to consider are:
Travel time
Start and end times
Equipment costs
The day and season when you're making your booking
Travel time can add up
If the band you choose is local, it's unlikely that they'll require additional payment for travel. For venues that are further away, though, that may be the case.
It's always worth asking whether this is a factor within your quoted price, and at times this can make quite a big difference.
Be mindful of hours
Blue Avenue performers are dedicated to providing the best entertainment on the night, and will stay within a reasonable timeframe. Other bands, however, may have strict start and finish times. Usually, this is from 6:00-11:00 or so, and may incur additional fees if they're asked to stay longer.
Ask about maintenance fees
The equipment brought by our musicians to your venue is their own, and is of the best quality. In order to maintain that quality, fees are often factored into their overall pricing.
You're more than welcome to ask if this is the case with an act that appeals to you, and we'll let you know if so.
Plan for the season ahead
Summer months and the holiday season are always busy, and as a result, functions booked at that time of the year incur a premium fee.
If your budget is less accommodating, consider planning your special occasion mid-week or in the off-season, and you may be able to secure a discounted deal.
Beautiful memories are priceless
While cost is always a factor for weddings, finding the right musicians for the event is an invaluable investment. The memories they create are priceless, and stay with you forever.
Blue Avenue Entertainment is here to connect you with the very best talent, working with you and your budget to make the perfect match. From there, all that's left to do is contact our friendly booking managers and secure the sound to accompany you down the aisle.